Search Keywords
Quotes Menu
A ship in port is safe, but that's not what ships are built for. *
Comment
* Grace Hopper: "A motto that has stuck with me is: 'A ship in port is safe. But that's not what ships were built for.'"

She didn't claim authorship of the quote even though she is often shown as the author of the quote. John Sheed may deserve credit for the quote.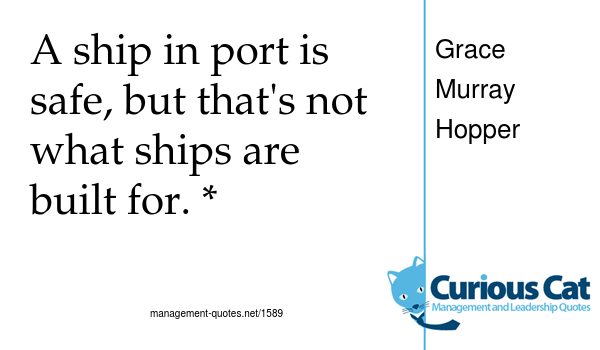 Please suggest source details if you know: book, page, year, online article address (url), correction (different author...), etc.. Thanks.