Search Keywords
Quotes Menu
I think the biggest single thing that causes difficulty in the business world is the short-term view. We become obsessed with it. But it forces bad decisions.
Comment
Co-founder and CEO of Costco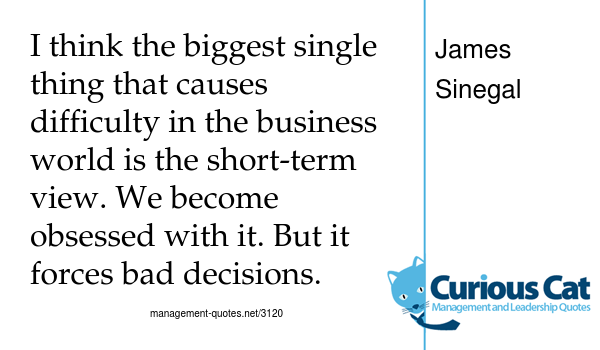 Please suggest source details if you know: book, page, year, online article address (url), correction (different author...), etc.. Thanks.