Search Keywords
Quotes Menu
Once you get some data it does away with a lot of arguments and people can work as a team going after the biggest problems.
Comment
Once you get some data, then everybody says "of course it's complicated that's not the way we should do it we should simplify it."

From interview with William G. Hunter and Peter Scholtes (1985). I will eventually post it online, but the interview isn't online yet.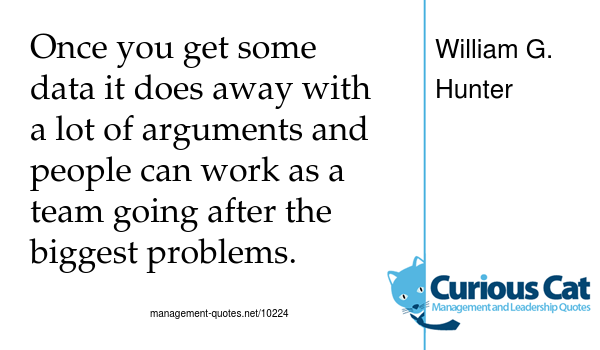 Please suggest source details if you know: book, page, year, online article address (url), correction (different author...), etc.. Thanks.